Step 1: Click on Menu Icon on the top left.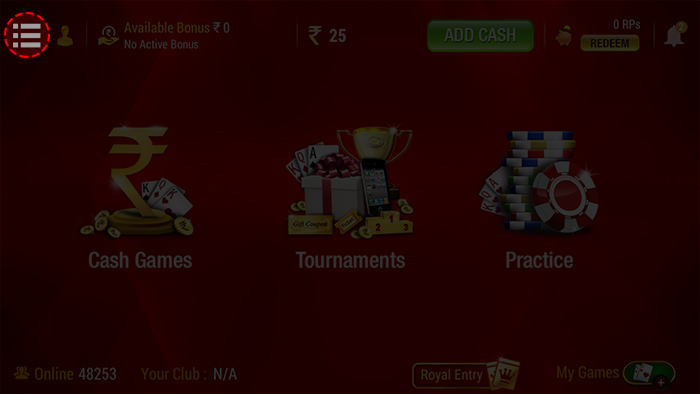 Step 2: Click on My Account.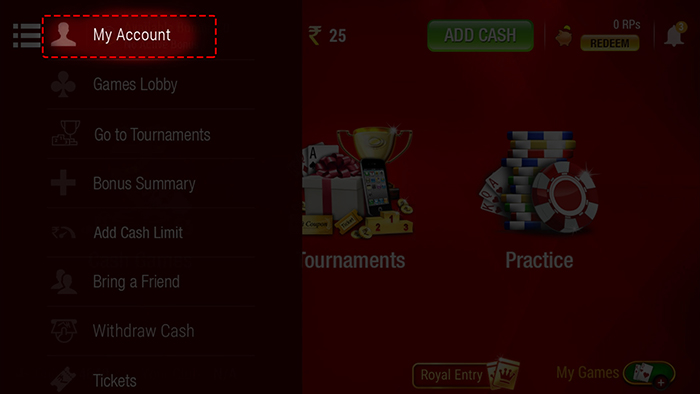 Step 3: Click on Profile.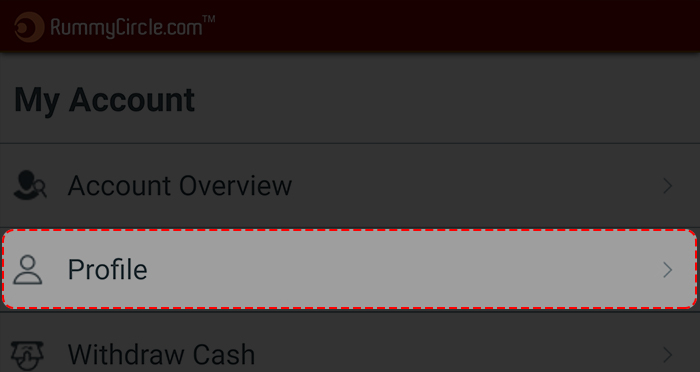 Step 4: Click on Mobile.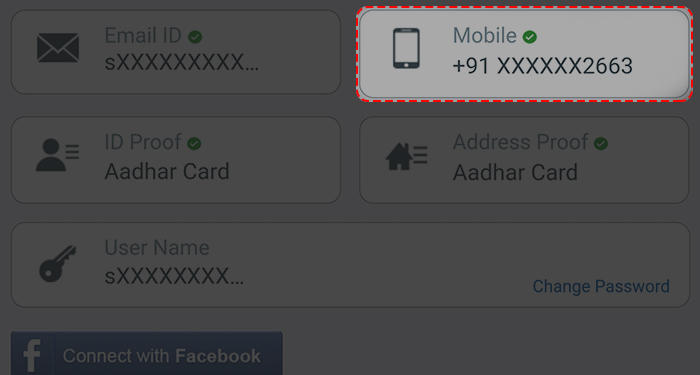 Step 5: Update your new Contact Number here. You shall receive an OTP, which you can use to confirm the new number.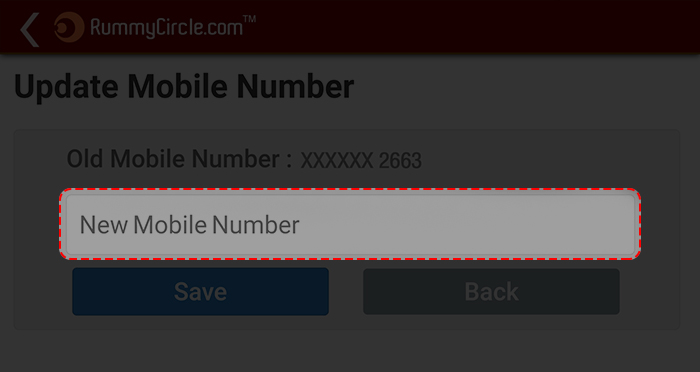 In case of any further queries, or if you require any assistance, you can reach out to us on support@rummycircle.com.